(Syllabus) Lakshadweep Police Exam : Syllabus (पाठ्यक्रम) लक्षद्वीप पुलिस परीक्षा : पाठ्यक्रम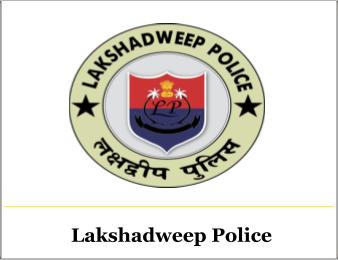 (Syllabus) Lakshadweep Police Exam : Syllabus
(पाठ्यक्रम) लक्षद्वीप पुलिस परीक्षा : पाठ्यक्रम
General Studies
History – India & Lakshadweep.
Geography – India & Lakshadweep.
Current Events – National & Local.
Indian National Movement.
Cultural Heritage – Lakshadweep.
General Science.
About India.
Indian Constitution.
Economy.
Indian Polity & Governance.
About Lakshadweep.
Science & Technology etc.
Mathematics
Number System.
Data Sufficiency.
Decimal & Fractions.
Profit and Loss.
Percentages.
Simplification.
Problems on Ages.
Time and Work.
HCF & LCM.
Time and Distance.
Mixtures & Allegations.
Ratio and Proportions.
Simple & Compound Interest.
Average.
Data Interpretation etc.
Social Science
History.
Geography.
Political Science.
Economy etc.
Lakshadweep Police SI Syllabus for Science
Physics.
Chemistry.
Biology etc.
Courtesy: Lakshadweep Police