(Syllabus) Chandigarh Police Exam : Syllabus (पाठ्यक्रम) चंडीगढ़ पुलिस परीक्षा : पाठ्यक्रम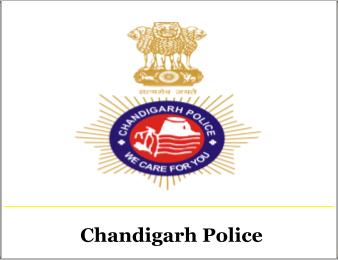 (Syllabus) Chandigarh Police Exam : Syllabus
(पाठ्यक्रम) चंडीगढ़ पुलिस परीक्षा : पाठ्यक्रम
Chandigarh Police Constable Syllabus
General Knowledge
Current Affairs – National & International.
Budget and Five Year Plans.
Important Financial & Economic News.
Sports.
Awards and Honors.
Abbreviations.
Books and Authors.
Important Days.
Science – Inventions & Discoveries.
International & National Organizations.
Countries & Capitals etc.
Reasoning
Problem Solving.
Syllogistic Reasoning.
Decision Making.
Visual Memory.
Judgment.
Non-Verbal Series.
Analogies.
Clocks & Calendars.
Number Series.
Coding-Decoding.
Directions.
Cubes and Dice.
Alphabet Series.
Mirror Images.
Arithmetical Reasoning.
Number Ranking.
Arrangements.
Blood Relations.
Embedded Figures etc.
Numerical Ability
Simplification.
Average.
Percentages.
Time & Work.
Area.
Profit & Loss.
Simple & Compound Interest.
Time & Speed.
Investment.
HCF & LCM.
Problem On Ages.
Bar Graph.
Pictorial Graph.
Pie Chart.
Data Interpretation.
Number Systems.
Fundamental Arithmetical operations.
Algebra.
Geometry.
Mensuration.
Trigonometry.
Statistical Charts.
Courtesy: Chandigarh Police