(JOBS) SSC Phase-VII : Selection Posts-2019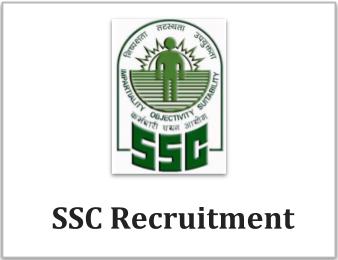 ---
(JOBS) SSC Phase-VII : Selection Posts-2019
---
Post Detail :
Applications are invited from eligible candidates with Nationality/Citizenship as indicated under Para-6 of this Notice, for the Selection Posts indicated in Annexure-I of this Notice. Only those Applications which are successfully filled through the official Website. 
Education Qualification :
Graduation & above
Fees  :
(i) Fee payable: Rs. 100/- (Rupees One Hundred only).
(ii) Fee can be paid online through BHIM UPI, Net Banking, by using Visa, Mastercard,Maestro, RuPay Credit or Debit cards or in SBI Branches by generating SBI Challan.
(iii) Women candidates and candidates belonging to Scheduled Castes (SC), Scheduled Tribes (ST), Persons with Disabilities (PwD) and Ex-servicemen (ESM) eligible for reservation are exempted from payment of fee
Age :
as on August 01, 2019. 
Minimum Age : 18 years 
Maximum Age : 30 years 
Pay Scale :
PB-2 (Rs. 9300- 34800/-) + GP Rs. 4200
How to Apply : 
(i) Candidates will have to apply for each category of post separately and also pay fee for each category.
(ii) Applications must be submitted in online mode only at the official website of SSC Headquarters i.e. https://ssc.nic.in. For detailed instructions, please refer to Annexure-IV and Annexure-V of this Notice.
(iii) Last date for submission of online applications is 31-08-2019 (5.00 PM). 
(iv) Candidates are advised in their own interest to submit online applications much before the closing date and not to wait till the last date to avoid the possibility of disconnection/ inability or failure to login to the SSC website on account of heavy load on the website during the closing days.
(v) The Commission does not accept any responsibility for the candidates not being able to submit their applications within the last date on account of the aforesaid reasons or for any  other reason beyond the control of the Commission.
(vi) Candidates should apply only once for one post.
(vii) After successful submission of online application, candidates must take a printout of the application form for submitting the same along with the requisite documents, duly self-attested, as and when called for by the Commission after the conduct of Computer Based Examination.
(viii) The information furnished by the candidates in their applications will be verified by the Commission with reference to the original documents after the Computer Based Mode Examination. During verification of documents, if it is found that any information furnished by the candidate in the application is wrong, his/ her candidature will be rejected forthwith. The candidates s
Important Date :
Dates for submission of online applications: 06-08-2019 to 31-08-2019
Last date for receipt of application: 31-08-2019 (up to 5.00 P.M.)
Last date for making online fee payment: 02-09-2019 (5.00 PM)
Last date for generation of offline Challan: 02-09-2019 (5.00 PM)
Last date for payment through Challan (during working hours of Bank): 04-09-2019
Date of Computer Based Examination: 14-10-2019 to 18-10-2019
Courtesy:SSC