(Jobs) CRPF: Recruitment of Constable (GD), who are permanent resident of Aurangabad, Gaya and Jamui districts of Bihar State - 2013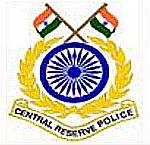 Central Reserve Police Force
Recruitment for the post of Constable (General Duty) for Male candidates who are permanent resident of Aurangabad, Gaya and Jamui districts of Bihar State
Recruitment for the post of Constable (General Duty) for Male candidates who are permanent resident of Aurangabad, Gaya and Jamui districts of Bihar State will be carried out through special rally system for filling up vacancies in CAPFs, i.e., BSF, CISF, CRPF, SSB & ITBP.
Constable (General Duty)
Total Posts: 852
Pay Scale : Pay scale for the post of Constable (General Duty) will be Rs.5200-20200 plus Grade Pay Rs.2000/-. In addition, the post will carry dearness allowances / Ration Money as admissible from time to time, free
accommodation, free uniform, free medical facilities, free leave pass once in a year during leave as admissible under rules in the Force.
Qualification : The candidate must have passed matriculation examination or its equivalent from a Board or university recognized by the Central or State Govt.
Age Limit : Between 18 to 23 years as on 01/01/2013.
Physical Standards Test :
State

Height

Chest

Weight

For all except ST category

170 Cms

80 Cms (Unexpanded)
(Minimum expansion 05
Cms)

Proportionate
to height and
age as per
medical
standard

ST candidates

160 Cms

76 Cms (Unexpanded)
(Minimum expansion 05
Cms)
Physical Efficiency Test : 05 KMs race to be completed within 24 minutes. No PET will be held for Ex-Servicemen. However, they will be required to qualify in the medical examination.
Application Fee:
No application fee from any candidate will be charged.
Selection Procedure:
Height Bar Test : At the very beginning, candidate will be asked to go through the height bar and thereby ineligible candidates with lesser height will get eliminated.
Race (05 KMs) : Candidates who are found eligible on height parameters will undergo PET (race) which shall consist of 05 kilometers race to be completed within 24 minutes which will be of qualifying nature.
Identification : Those who qualify in the race will be subjected to the modern biometric methods to obviate impersonation by the candidates. The biometric methods will be used at all stages of the recruitment (in the absence of computer based biometric equipments, thumb impression, digital photograph and any specific identifying mark in the body will be used).
Physical Standard Test: Those who are found eligible on Bio-metric identification will be subjected to height, chest and weight measurement. Relaxation in height & chest (as the case may be) will be permissible only on production of required certificate.
Written Examination : 100 Marks
Schedule of Recruitment Process :-
The recruitment rally will commence from 27/5/2013. The candidates belonging to particular block in each district are required to report at the rally centre at 0700 hours on the date as mentioned below for registration :-
Name of the district – Aurangabad :-
Date of
registration

Name of block from which candidates are to be registered

27/05/2013

Aurangabad and Barun

28/05/2013

Daudnagar, Deo and Goh

29/05/2013

Rafiganj, Haspura and Kutumba

30/05/2013

Madanpur, Nabinagar and Obra
Name of the district – Gaya :-
Date of
registration

Name of block from which candidates are to be registered

27/05/2013

Belaganj, Imamganj, Khizirsarai, Konch, Mohra & Tekari

28/05/2013

Dobhi, Dumaria, Gaya Town, Gurua, Tankuppa & Wazirganj

29/05/2013

Amas, Atri, Bathani, Fathepur, Mohanpur & Paraiya

30/05/2013

Banke Bazar, Barachatty, Bodhgaya, Guraru, Manpur &
Sherghati
Name of the district – Jamui :-
Date of
registration

Name of block from which candidates are to be registered

27/05/2013

Chakai, Jhajha & Sono

28/05/2013

Barhat, Gidhaur & Laxmipur

29/05/2013

Islam Nagar Aliganj, Sikanddra & Khaira

30/05/2013

Jamui
On reporting of the candidates at the recruitment centre, their application form (as per Appendix-A) will be collected by the recruitment board and their name will be registered by giving them a registration slip for appearing in the recruitment process. Recruitment process will continue thereafter till completion of review medical examination. Necessary announcement in this regard will be made by the recruitment board on day to day basis for the information of candidates.
How To Apply:
Application form will be submitted by the candidates direct to the Board at the recruitment centre in the prescribed format as per Appendix-A. The candidates should ensure that they fulfill all the eligibility conditions for the post. Their admission at all the stages of the examination will be purely provisional, subject to satisfying prescribed eligibility conditions. If on verification, at any time before or after the written test and medical examination, it is found that they do not fulfill any of the eligibility conditions, their candidature for the examination will be cancelled.
The recruitment will be conducted by special rally system at all the identified Districts of LWE State at the respective places as stated in para-1. Candidates are required to report at the recruitment centre with a duly filled application form as per proforma attached in Appendix-A. The application should be typewritten or neatly hand written on one side of foolscap plain paper. Application is required to be accompanied by photographs of following documents :-
Two recent passport size photograph (one should be pasted on the application form. The other photograph will bear the name and signature of the candidate on the reverse).

Copies of Matriculation certificate as proof of educational qualification and date of birth.

A valid "Domicile Certificate" issued by the competent authority so authorized by the concerned State.

Any other certificate in support of additional qualification.

Those candidates who wish to claim relaxation on the basis of caste should produce relevant documents as per Appendix- "B & C" in support thereof, viz. caste certificate in respect of candidates belonging to SC/ST/OBC from a revenue Officer not below the rank of Tehsildar. OBC candidates will also submit a certificate of competent authority whether he is in the creamy layer of OBC category or not.

Those candidates who wish to claim relaxation under the Ex-servicemen category should produce documents in support there of.

Candidates should also bring original documents with them in addition to attested copies and should be produced on demand.
Last Date : 27-05-2013
Courtesy : CRPF