(Jobs) Arunachal Pradesh Staff Selection Board (APSSB) LDC, Assistant, Clerk Recruitment 2021
(Jobs) Arunachal Pradesh Staff Selection Board (APSSB) LDC, Assistant, Clerk Recruitment 2021
Post Detail, Pay Scale: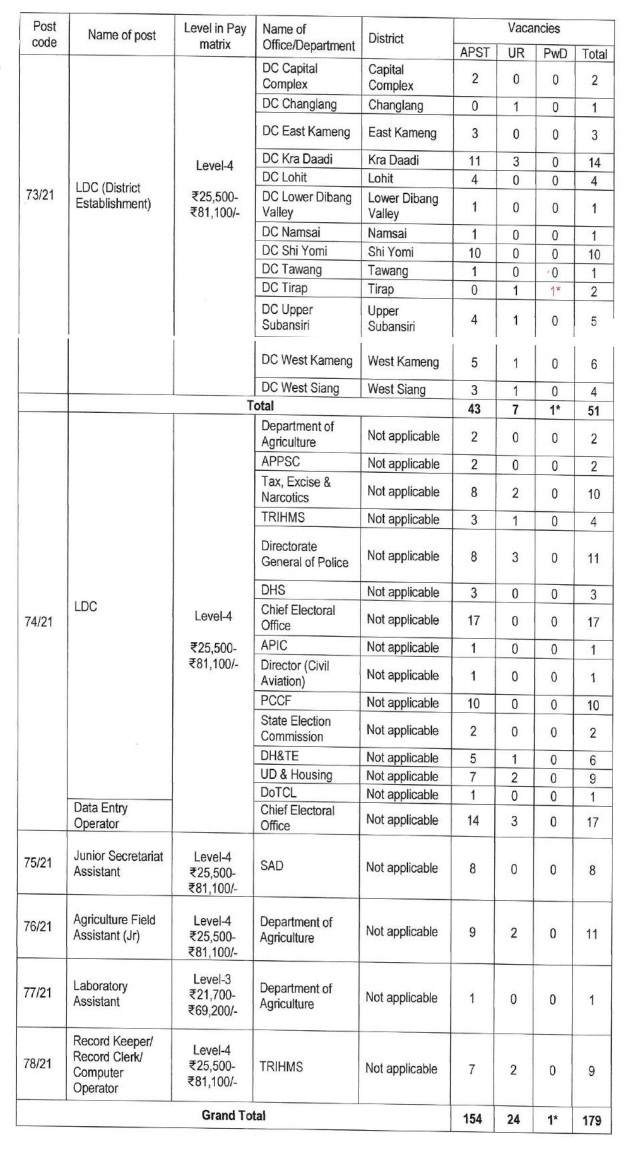 Education Qualification & Experience: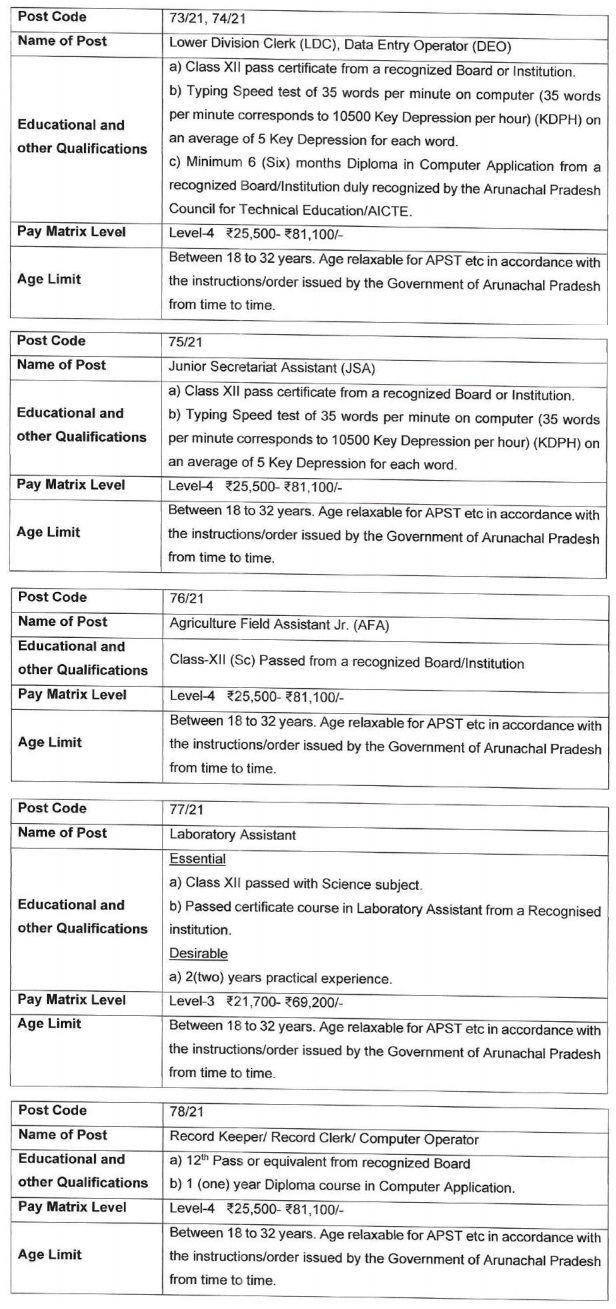 Examination Fee:
i. A Non-Refundable Fee of 150 for APST candidates and 200 for GENERAL candidates (to be paid online only).
ii. Persons with Disabilities (PwD) are exempt from paying the fees. 
Eligibility Criteria:
i. The candidate must be a citizen of India.
ii, The educational qualification, age, experience as stipulated in the advertisement shall be determined as on the closing date of submission of application.
iii. The vacancy for APST against the District Offices (Post code 73/21)is reserved only for the APST candidates who are domicile of that particular district as notified vide OM NO. AR 47/10 dated 2/6/2011. Such APST candidate should be a PRC holder of that particular District. 
iv. The vacancies in the unreserved category shall be open to all as per above Govt. notification 
How to Apply:
Candidates are required to apply online through the website www.apssb.nic.in 
Important Date :

Courtesy: Arunachal Pradesh Staff Selection Board (APSSB)