(Notification) Haryana SSC : Patwari Post Recruitment -2019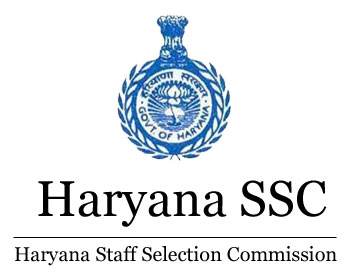 ---
---
(Notification) Haryana SSC : Patwari Post Recruitment -2019
---
---
Post Details:
| | | | | |
| --- | --- | --- | --- | --- |
| Cat.  | Total | NON ESM | ESM | ESP |
| GEN. | 254 | 205 | 42 | 7 |
| SC | 104 | 89 | 11 | 4 |
| BCA | 100 | 80 | 14 | 6 |
| BCB | 70 | 48 | 17 | 5 |
| EWS | 60 | - | - | - |
Grand Total=588
Locomotor disability including cerebral palsy, leprosy cured,dwarfism, acid attack victims and muscular dystrophy=20
Educational Qualification:
i) Graduate or its equivalent examination of a recognized University;
ii) Hindi/Sanskrit/Urdu upto Matriculation as one of the subject or higher education.
iii) Qualify the Patwar examination as prescribed in Appendix E on the basis of syllabus given in Appendix F to these rules after attending the patwar school for minimum period of one year and after passing the examination undergoes such practical field training for a period of six months as may be specified by the Director. 
Age :
Minimum – 17 Years
Maximum – 42 Years
Pay Scale :
5200-20200+ ` 2400 G.P
Fee :
Sl. No.

Category of post

General

SC/BC/EWS Candidates  of Haryana State

Male/Female

Female  (Haryana resident)

Male

Female

1.

Cat. No. 1

Rs. 100/-

Rs. 50/-

Rs. 25/-

Rs.13/-

2.

Physically Handicapped/Ex- Serviceman f Haryana

No Charges
Note:
1. The dependent of ESM and DFF are required to pay the fee as for General, SC or BCA & BCB Candidates as the case may be.
2. Fee once deposited against an application form is neither transferable nor refundable/adjustable.
3. The fee should be deposited through Net banking or e-Challan in any branch of State Bank of India, Punjab National Bank and IDBI Bank available on payment site.
4. Candidates are advised to choose their mode of payment i.e. Net banking or e-Challan while applying online.
How to Apply :
1. The online application can be filled up using official site.
2. The decision of the Commission in all matters relating to acceptance or rejection of an application, eligibility/suitability of the candidates, mode and criteria for selection etc. will be final and binding on the candidates. No inquiry or correspondence will be entertained in this regard. 
3. Candidates applying for a post must ensure that they fulfill all the eligibility conditions on the last date of application.
4. If on verification at any stage starting from submitting application form till appointment and any time even after appointment, it is found that any candidate does not fulfill any of the eligibility condition or it is found that the
information furnished is false or incorrect, his/her candidature will be cancelled and he/she will also be liable to be criminally prosecuted. This is irrespective of whether the candidate was benefitted by furnishing the false
or incorrect information in his/her application.
5. A candidate whether he belongs to General or reserved category viz. SC,BCA, BCB, EWS, ESP, ESM/DESM, DFF or PwD (persons with disabilities) can submit only one online application form under one particular category of post advertised. Submission of more than one application form will automatically lead to rejection of candidature.
6. Haryana Staff Selection Commission reserves the right to call any candidate personally along with printed copy of the application form with uploaded documents original certificates and photocopy of self-attested certificates
along with Photo, Identity Proof i.e. Identity Card/Driving License/Passport/Voter Card/Pan Card/Aadhaar Card etc. 
Documents to be uploaded with Application Form
1. Scanned Copy of Essential Academic Qualifications and Matriculation Certificate showing Date of Birth and other relevant details.
2. Scanned Copy of SC/BCA/BCB/EWS/ESP/ESM/DESM/DFF/ PwD (Person with Disabilities) certificate alongwith Haryana domicile Certificate issued by competent authority.
3. Scanned copy of Certificate claiming weightage/marks under socio-economic criteria and experience alongwith Haryana domicile Certificate issued by competent authority.
4. Scanned Photo duly signed by the Candidate.
5. Scanned signatures of the Candidate.
6. Scanned copy of all documents showing higher qualification, experience etc. on which basis candidate claim marks
Selection Process :
The Examination either Online (CBT) or OMR Based is likely to be held from 13.07.2019 to 18.08.2019 & the date, time and place of examination will be as per admit card. However, HSSC reserve the right to reschedule/change the above schedule on administrative grounds or otherwise. Applicants are advised to regularly visit the website as no separate individual intimation shall be send. 
Important Dates:
Starting Date – 14-June-2019
Last Date – 28-June-2019
Fee Payment Last Date – 01-July-2019
Courtesy: HSSC